What is GNPD Packaging?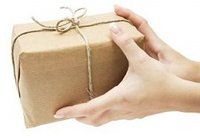 Gain insight into the latest trends and innovations in packaging with Mintel GNPD packaging. View 6 images per product and understand features such as the make-up of the pack, dimensions and manufacturer to assess the use of particular materials or closure types to help source and plan for new products.
In addition to data fields, you will receive:
Monthly packaging insight report focusing on the most innovative packaged products
Regular packaging trade show reviews showing pack design
Trend agendas within the packaging community.
How can I use Mintel GNPD packaging?
Case study 1:To inspire innovative ideas for new pack design
A food manufacturer hosts the GNPD team, where our consultants present half-yearly packaging reviews with the actual packages on display. This offers the perfect opportunity for the packaging teams to gather and review what is happening throughout their industry and identify potential business implications this may present.<
Case study 2:To understand change in their categories
One pet company used GNPD packaging to develop an understanding of the trends in packaging globally. They became aware of a new packaging format being used in other categories and researched its potential for their industry. As a result of this it was first to market with this new packaging format that is now a leading format in this particular country. In addition, it sourced the manufacturer via GNPD packaging to work on the product design and evaluation stages.

What customer support will I receive?
Within 24 hours of signing up, packaging will be available for you to use. As your new product partner, you gain access to a huge Mintel team available to advise, assist and analyse the GNPD for you. The team will help set up internal processes for you to maximise value. They will do all the set-up and training for your teams. They will help create reports based on metrics you need analysing. They are there for you, every step of the way.

How much is GNPD packaging?
Pricing for GNPD packaging depends on your current subscription so please email us atclientdevelopment@GNPD.comand we can send you a quote.
See packaging in action
To read more about GNPD packaging, working alongside the other Mintel GNPD elements,request your free website sample now!